pdfFiller is not affiliated with IRS
IRS 4421 1987-2023 free printable template
Show details
Hide details
Department of the Treasury Internal Revenue Service DECLARATION Executor s Commissions and Attorney s Fees Estate of Date of Death I We penalties of perjury that my our total commissions of estate and total attorney s fees of will be paid as follows Social Security Number of Payee Name and Address of Payee declare under to administer this have been agreed upon and have been or Total Amount Paid or to be Paid Date Paid has been or will be claimed as Of the commissions or fees shown above only...
Get, Create, Make and Sign tax form 4421
Get Form

eSign

Fax

Email

Add Annotation

Share
How to fill out af epubs form
01
Start by obtaining the necessary form for "what fee can an." This form can typically be found online on the official website of the relevant institution or authority.
02
Carefully read through the instructions provided with the form to ensure that you understand the requirements and any supporting documents that may be needed.
03
Begin filling out the form by entering your personal information, such as your full name, address, contact details, and any identification numbers that may be required.
04
Identify the specific type of fee you are inquiring about and clearly indicate it on the form. Provide any additional details or explanations as instructed.
05
If necessary, attach any supporting documents that are needed to support your fee inquiry. This could include proof of payment, receipts, or any other documentation required by the institution or authority.
06
Double-check all the information you have entered to ensure accuracy and completeness. It is crucial to review the form before submission to avoid any potential delays or rejections.
07
If you have any questions or concerns regarding the form or the fee inquiry, it is advisable to contact the relevant institution or authority for clarification. They can provide you with guidance and assistance in completing the form correctly.
08
Submit the completed form along with any required supporting documents through the specified means, which could be online submission, mail, or in-person at a designated office.
09
Keep a copy of the filled-out form and all supporting documents for your records.
10
It is important to note that the requirement for "what fee can an" may vary depending on specific circumstances and the institution or authority involved. Therefore, be sure to follow the instructions provided and reach out for assistance if needed.
Who needs what fee can an?
01
Individuals who have questions or concerns regarding a specific fee and need clarification or information about it.
02
Anyone who is required to pay a fee or wants to understand the details and purpose of a particular fee.
03
People who need to complete a form or procedure related to a fee, such as requesting a refund, seeking an exemption, or disputing a charge.
This is how it works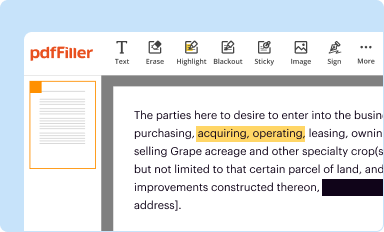 Edit your af epubs form form online
Type text, complete fillable fields, insert images, highlight or blackout data for discretion, add comments, and more.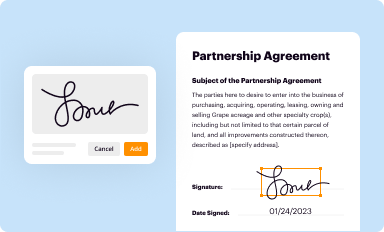 Add your legally-binding signature
Draw or type your signature, upload a signature image, or capture it with your digital camera.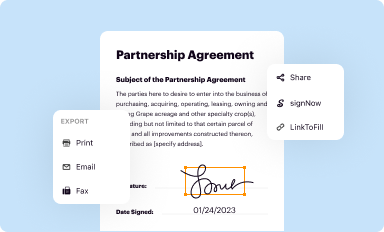 Share your form instantly
Email, fax, or share your af epubs form form via URL. You can also download, print, or export forms to your preferred cloud storage service.
Editing af epubs online
To use the professional PDF editor, follow these steps:
1
Register the account. Begin by clicking Start Free Trial and create a profile if you are a new user.
2
Simply add a document. Select Add New from your Dashboard and import a file into the system by uploading it from your device or importing it via the cloud, online, or internal mail. Then click Begin editing.
3
Edit what fee can an executor charge form. Add and replace text, insert new objects, rearrange pages, add watermarks and page numbers, and more. Click Done when you are finished editing and go to the Documents tab to merge, split, lock or unlock the file.
4
Get your file. Select your file from the documents list and pick your export method. You may save it as a PDF, email it, or upload it to the cloud.
Dealing with documents is simple using pdfFiller. Now is the time to try it!
People Also Ask about af epubs
What is the most an executor can charge?
Is an executor fee considered taxable income?
Is money received as executor of estate taxable?
How do I avoid paying taxes as an executor?
Do executor fees get reported to IRS?
How much are executor fees USA?
Irs Form 4421 is not the form you're looking for?
Search for another form here.
Comments and Help with nj executor commission calculator
Video instructions and help with filling out and completing af epubs
Instructions and Help about irs form 4421
Percy thank you good morning artists my name is Robert Johnson from the fervor gray Robinson representing the appellate we are here today discussing matters that really a curse started in 2002 and that's when the decedent Jerome Ruin with the assistance of three lawyers one in Ohio one in Pennsylvania and one in Florida executed documents to implement what was described by the Florida lawyer as Mr. Rubens a state plan he wanted to roll over his IRA into his pension plan which he formed in 2002 he executed in two thousand to the forum investments retirement plan the Fordham investments retirement plan trust and established forum Investments Inc in which he was the president his spouse was the vice president and his Florida attorney Mr. Name was the secretary is there a tax advantage to the rollover I don't know the answer to that obviously he made a determination that this would be the better place with the guidance of his lawyers to place the money that he had in the IRA I'm just curious as to why that is an advantage and I apologize I mean the litigator and not the tax lawyer and I don't know the theory I'm specifically behind that whether it would be substantial tax savings for him over the years again the problem that we do face now is that if in fact the lower court ruling is correct that would then roll over within the income to Mr. Wooten 2002 and that's what our major concern is here today and in addition to that what has happened is the plan that Mr. Ruin has put into place signing all of these documents would be destroyed a question though here really it seemed to me and I don't mean to get to the point that I'm that kind of guy you don't mind I just kind of like I get that a point the point really is this a viable corporation because the corporation must be viable to sustain the tax advantage and the question is does a state probate court cinnamon its probe a jurisdiction have a right to make that determination or is it undermining the letter ruling given by the IRS and I think those are separate issues I think a state probate court sitting and with probate jurisdiction exclusively has the right to determine what assets are in an estate and what assets are not in an estate and if it and also has the right to determine is a corporation with a Bible form is it operable is it really a corporation at all and if not then the assets of that corporation are not inside that corporate entity, so the issue is I'm shannon you've taken the position is how can a state court sitting in probate undermine the IRS is letter ruling which said this is an authorized plan with me on this corporation it was a qualified letter quick at the time it said the corporation for the moment is fine and then we sort of have this process later on were even the decedent and his wife sort of talk to Mr. not our communicate with Mr. niacin have we done enough to sort of foot this corporation, and he said no yeah you need to do more so won't you take it from there well...
FAQ
What is what fee can an?

What fee can an individual pay depends on the type of service being provided. Fees can vary widely depending on the complexity of the service and the provider.

Who is required to file what fee can an?

Individuals who make over $400 in self-employment income are required to file a self-employment tax (SE tax), which consists of Social Security and Medicare taxes. The SE tax rate is 15.3%, which is divided into two parts: 12.4% for Social Security and 2.9% for Medicare.

How to fill out what fee can an?

What fee can an individual pay depends on the type of service they are requesting. Generally, fees may include items such as application fees, permit fees, inspection fees, or other costs associated with the service. The individual should contact the appropriate agency or organization to find out what fees are applicable for the service they are requesting.

What is the purpose of what fee can an?

The purpose of a "what fee can an" is to provide a fee structure for a customer who is using a particular service or product. This fee structure typically outlines what type of fee the customer will be charged, the amount of the fee, and when and how the fee will be collected. This fee structure can help customers understand the true cost of the service or product they are using.

What information must be reported on what fee can an?

The information that must be reported on what fee an individual pays varies depending on the type of fee. Generally, the payment amount, payment date, and the name of the payee must be reported. Additionally, some fees may require additional information such as the reason for the fee or the purpose of the payment.

When is the deadline to file what fee can an in 2023?

The deadline to file fees for 2023 has not yet been announced. Please check the relevant government website or contact the appropriate agency for more information.

What is the penalty for the late filing of what fee can an?

The penalty for the late filing of a fee can vary depending on the specific situation and jurisdiction. It is advisable to consult the relevant laws and regulations in your jurisdiction to determine the exact penalties. In general, the penalty for late filing may involve additional fees or penalties imposed by the governing authority. This can include late filing fees, interest charges, or even legal consequences such as fines or penalties. These penalties are typically designed to encourage timely and accurate filing of fees. Again, it is important to consult the specific laws and regulations applicable to your situation to determine the exact penalties for late filing.

Can I sign the af epubs electronically in Chrome?

You can. With pdfFiller, you get a strong e-signature solution built right into your Chrome browser. Using our addon, you may produce a legally enforceable eSignature by typing, sketching, or photographing it. Choose your preferred method and eSign in minutes.

Can I create an electronic signature for signing my what fee can an executor charge form in Gmail?

You may quickly make your eSignature using pdfFiller and then eSign your irs form 4421 right from your mailbox using pdfFiller's Gmail add-on. Please keep in mind that in order to preserve your signatures and signed papers, you must first create an account.

Can I edit executor fees by state on an Android device?

You can. With the pdfFiller Android app, you can edit, sign, and distribute irs 4421 from anywhere with an internet connection. Take use of the app's mobile capabilities.